Contact Us
Shenzhen Jiwei Automations Ltd.
Address:5th Floor, Baoli Building, No. 3162 Longgang Avenue, Shenzhen, P. R. China.
Tel:+86 755 28407683

Jiwei —— Competent Front-Runner to Manufacture 5.6-Metre-Long Liquid Level Switch
2022-10-28
Recently, a Shandong chemical enterprise ordered 2 sets of extended Tuning Fork Liquid Level Switches for acrylonitrile level measurement. The lengthened part from the flange of the Liquid Level Switch is 5.6 meters, which is extremely rare in the whole market. At present, Jiwei is the only domestic Chinese manufacturer that can successfully manufacture 5.6-metre-long Liquid Level Switches.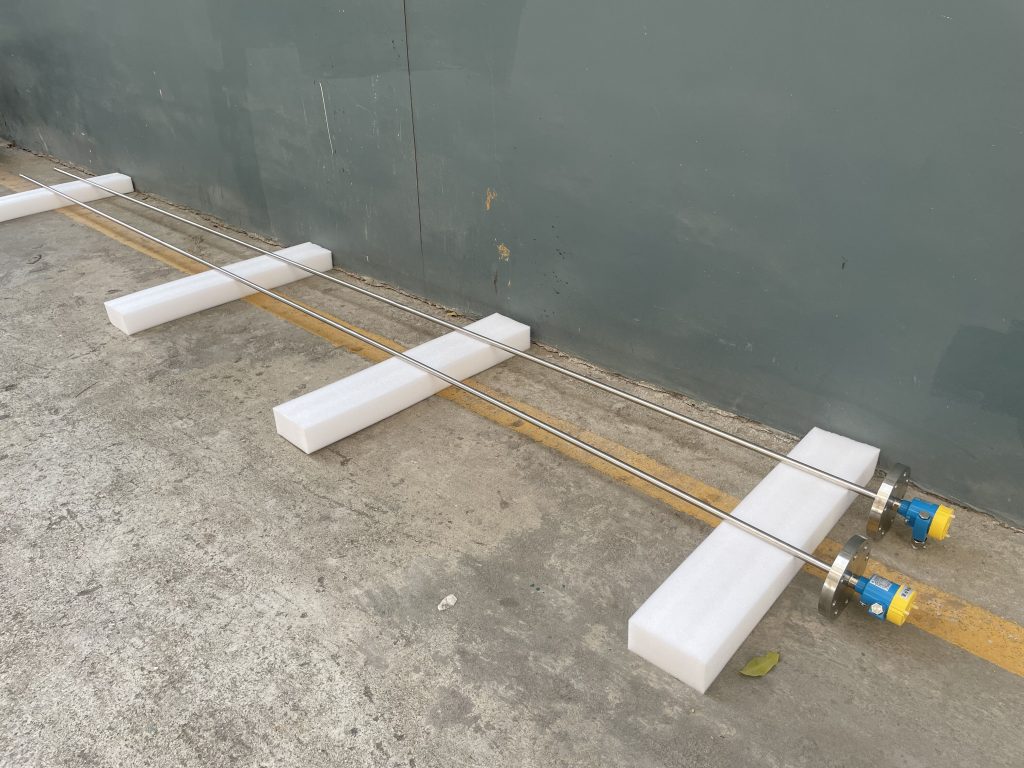 The client put forward the difficulties to measure low liquid level of acrylonitrile, so as to effectively prevent dry operation of the system. However, since the container body cannot be drilled laterally, the measurement can only be realized from top. In addition, acrylonitrile is a flammable liquid and its vapors can form explosive mixtures with air under ambient conditions. This easily generates fire or explosion hazard.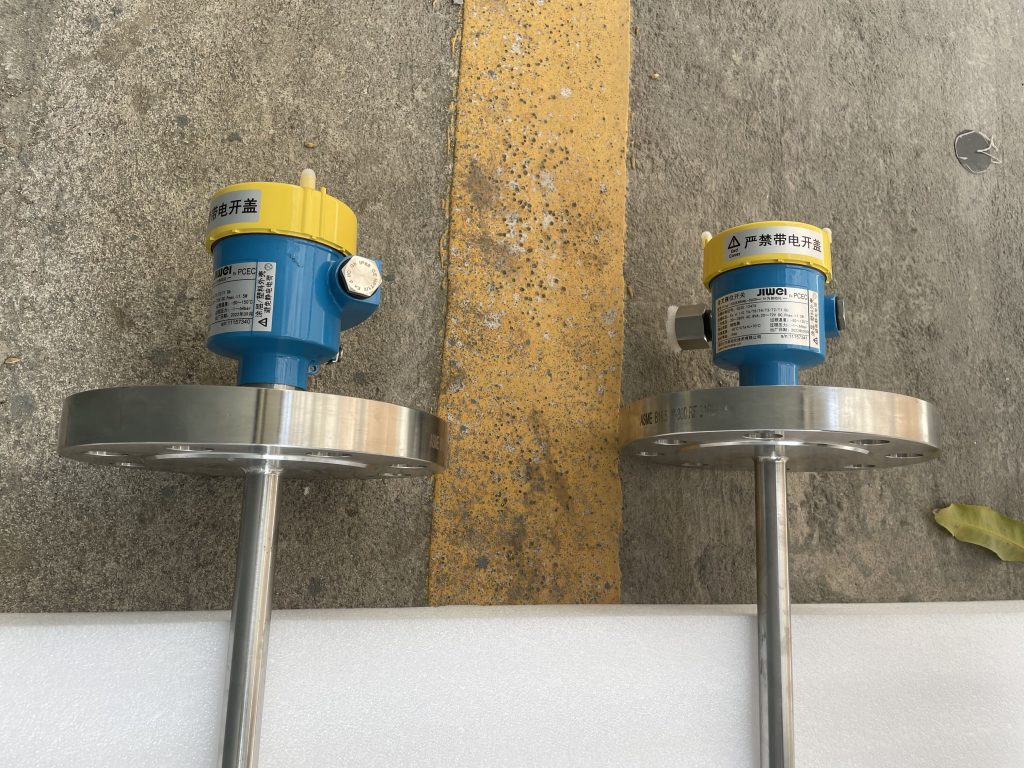 The above characteristics of acrylonitrile lead to high performance of the level meters: the meters are required to pass SIL2 Functional Safety Assessment Certification, with at least Ex d IIC T4 Explosion-Proof level, and with IP65 Protection Level or higher. Jiwei 5.6-metre-long Ring-11 Liquid Level Switches passed SIL2 / SIL3 Functional Safety Assessment, as well as certified for both Intrinsic Safety (Ex ia IIC T6~T1 Ga) and Flameproof Enclosure (Ex d IIC T6~T1 Gb) explosion protection, and with IP66/IP67 Protection Level, which are totally beyond the expectations on the client's requirements.